Subaru Oil Change Service


To properly maintain your Subaru Forester, Legacy, Outback,Tribeca, Impreza, WRX or STi you need to change the oil and oil filter regularly. Unless your are driving regularly at highway speed, the oil should be changed every 3,750 miles. 7,500 miles between oil changes is far too long and may damage your engine. Unless synthetic motor oil is used, turbo cars should have the oil changed every 3,750 miles.
Starting with the newly redesigned engine in the 2011 Forester, Subaru is requiring that 0W-20 synthetic motor oil be used in the naturally aspirated (not turbo) engine. 5W-30 synthetic motor oil is to be used in all 2011 turbocharged engines. There are a number of significant advantages to synthetic motor oils
Superior protection against oil breakdown for a cleaner running engine and long engine life
Increased protection against varnishing and deposits
More tolerant to high heat in turbo-charged engines
Superior lubrication, reduces engine wear across the operating temperature range and optimizes fuel economy
Reduces oil loss due to evaporation and burn off
Low viscosity (0W-20) improves fuel economy, reduces friction and increases power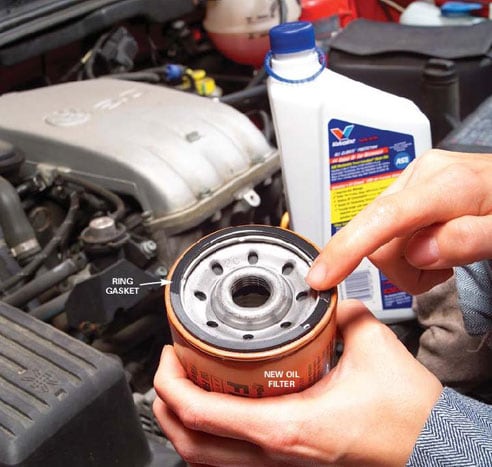 With the synthetic oil the recommended oil change interval has been increased to 7,500 miles.
Subaru of Nashua recommends that you check the oil regularly! This is important as all engines use some oil in the course of normal operation. There are many factors that can affect oil consumption. Check the oil once a week. If you are not having your oil changed every 3,750 miles, chances are high that a quart of oil will need to be added. Keep in mind that as the oil level in the engine drops the oil has to work harder so it gets hotter and its level drops faster.
Stop by our Subaru Service Department during regular business hours and we will be glad to check your oil for you.